Feedbike
Performance pour dynamo augmentée / Performance for augmented bike wheel generator
performance, 2020

[fr] Feedbike est une performance pour dynamo de vélo augmentée
Alimentée par le mouvement, cette installe action révèle l'intangible entre l'absence et le court-circuit. En amplifiant le silence jusqu'à l'extinction, ceux qui l'activent sculptent un signal harmonisé à la fluctuation de la tension électrique produite par le mouvement de la roue. Oeuvrant sur les particularités du signal sonore, FeedBike produit une synesthésie audiovisuelle hypnotique de lignes tracées depuis la disparité stéréophonique en feedback.
[en] Feedbike is performance for augmented bike wheel generators
Powered by movement, Feedbike reveals the ungrasped between void and short-circuit. Amplyfing silence to its extinction, whom activates it craft audiovisual signals through electrical brownout. Working on the distinctiveness of sound signals, FeedBike produces an audio-driven synesthesia of hypnotic lines drawn from the stereophonic disparity and feedback.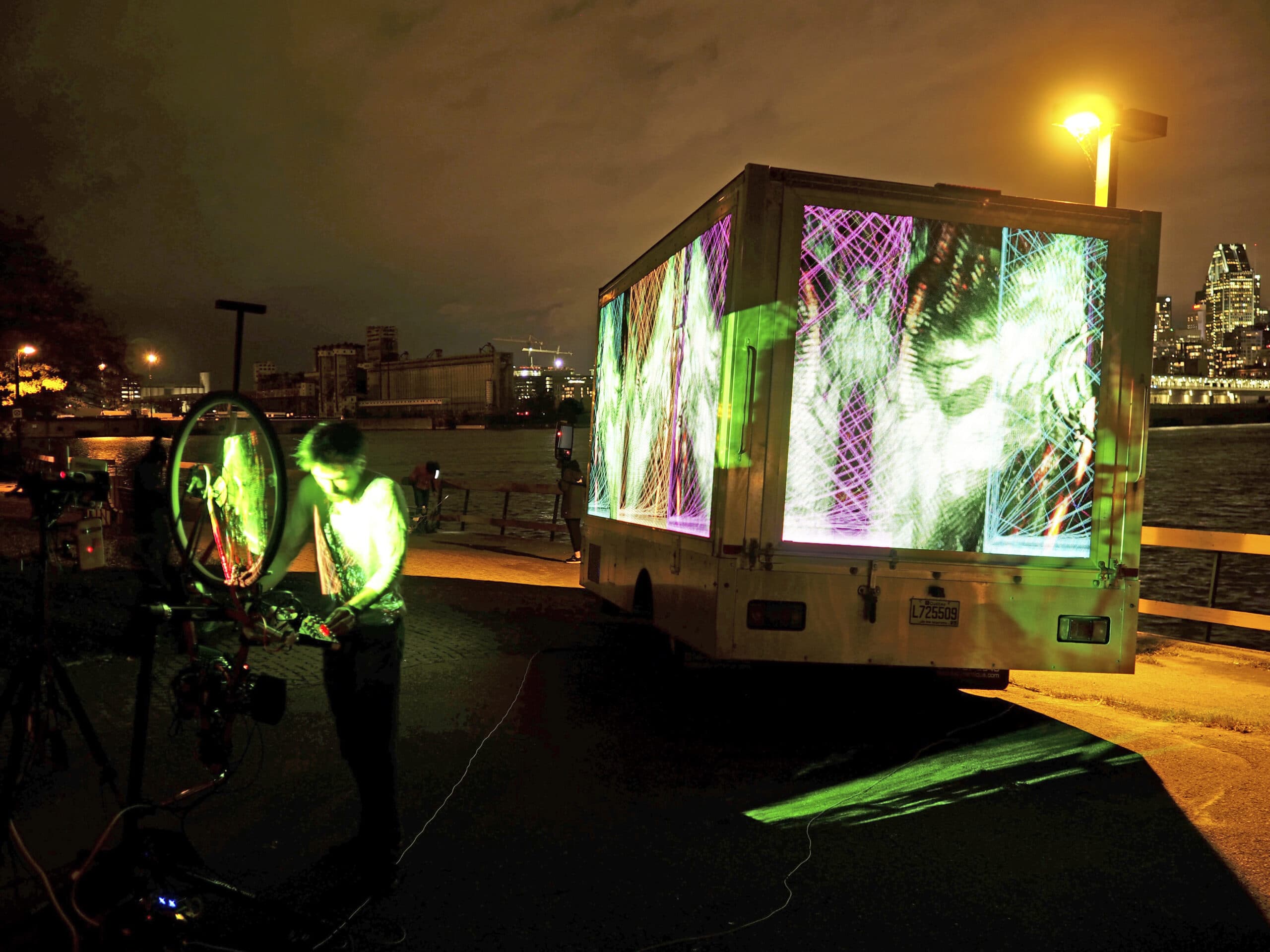 ↳ Pascal Dufaux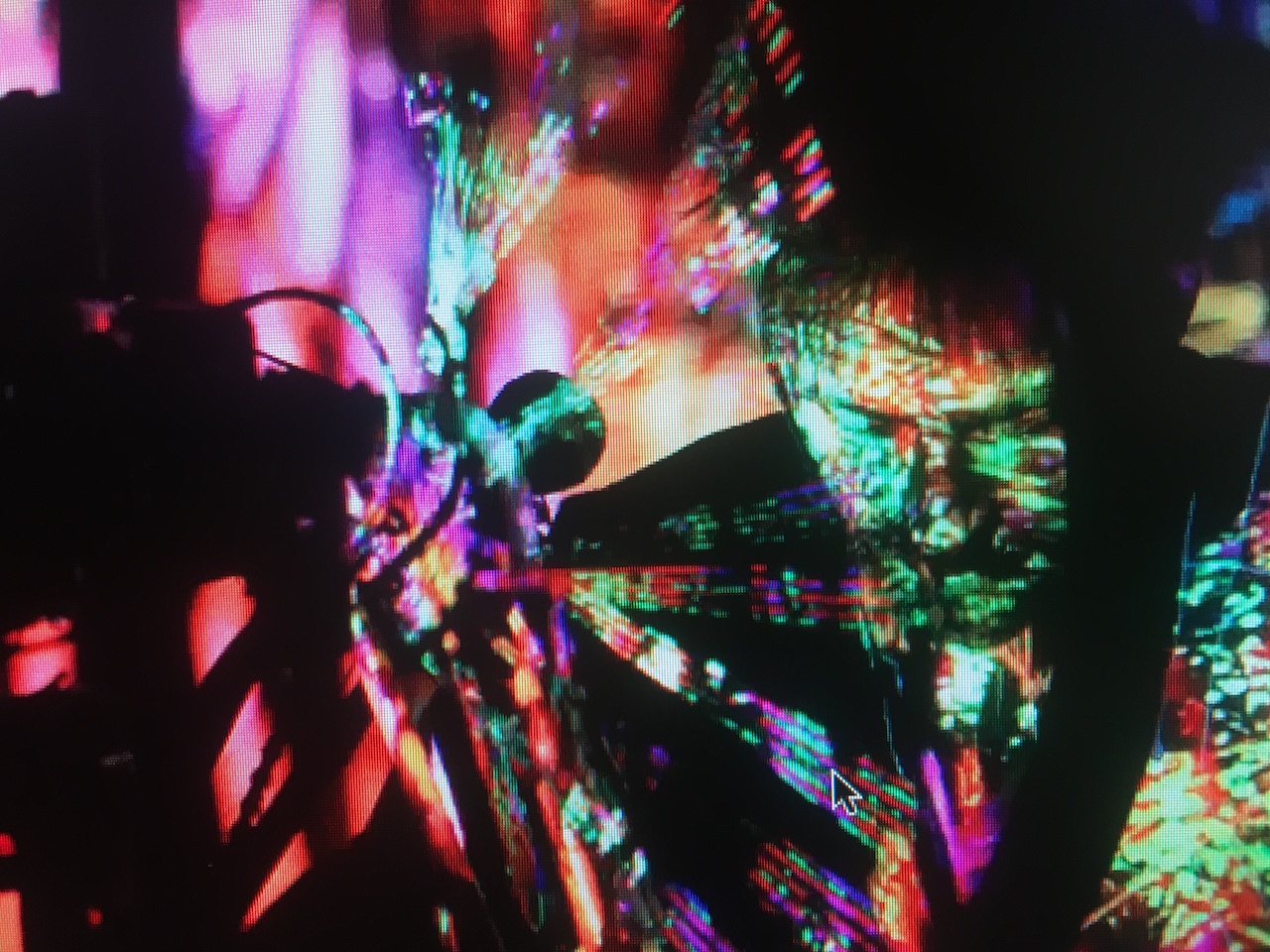 ↳ Olivier Arseneault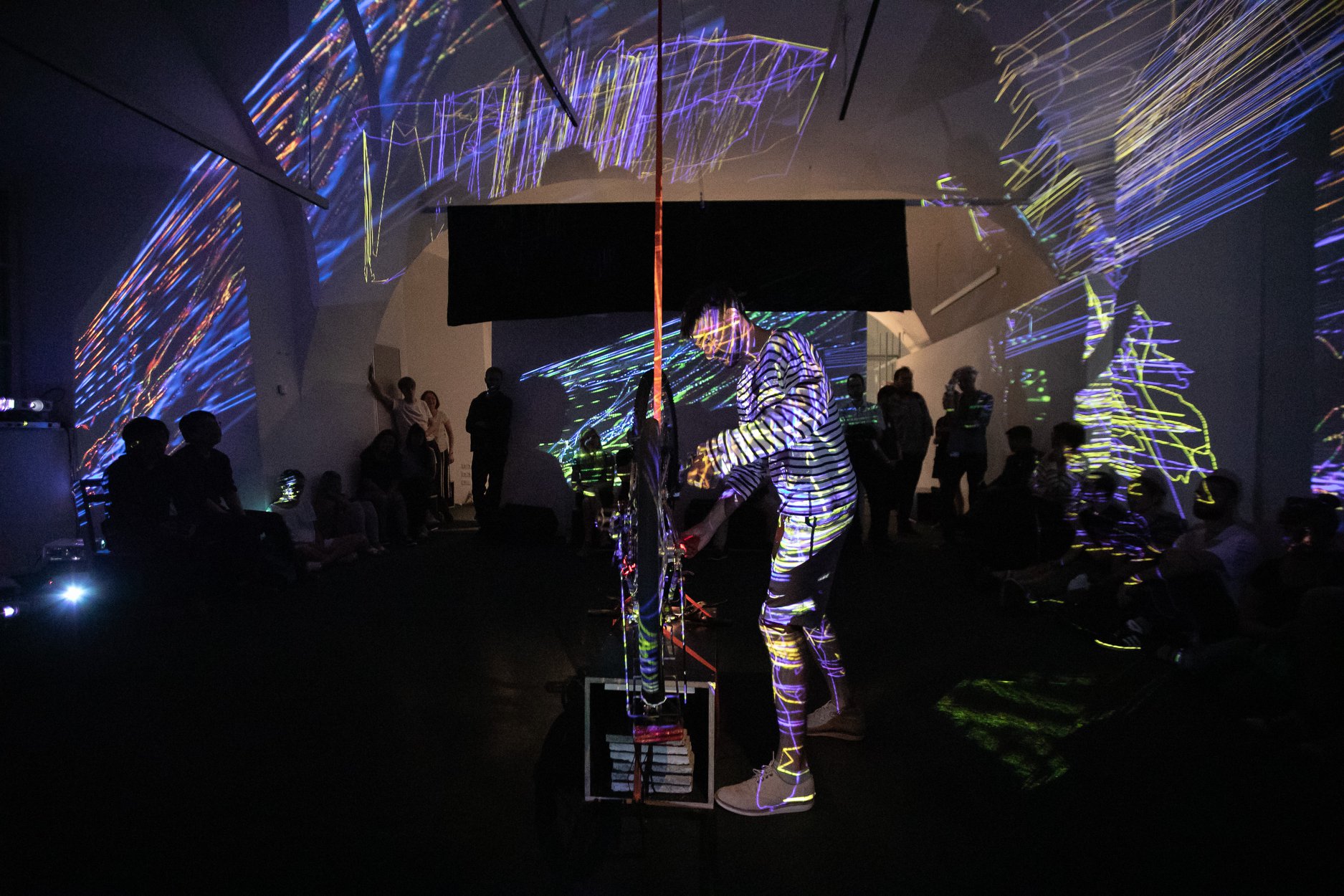 ↳ vog.photo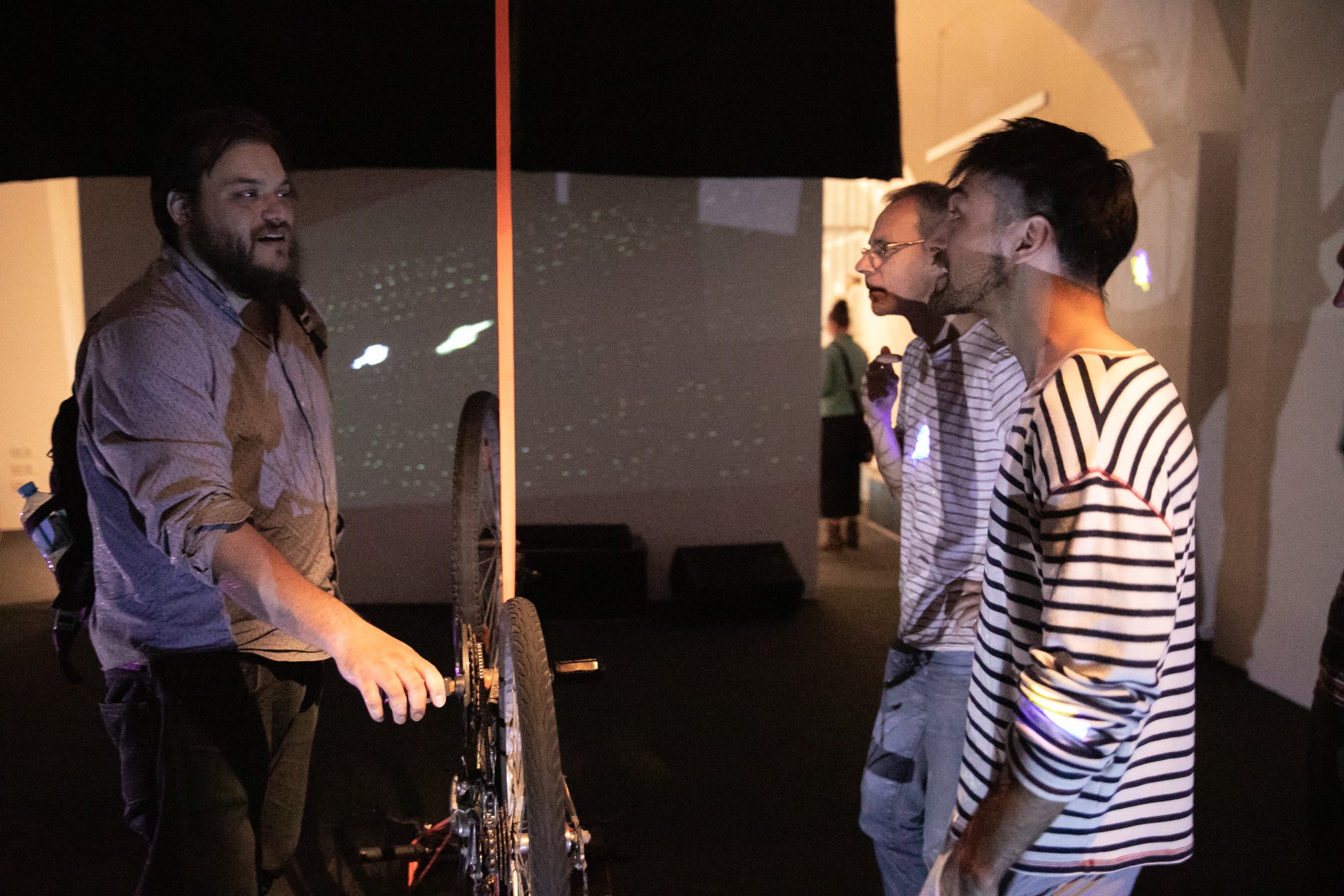 ↳ vog.photo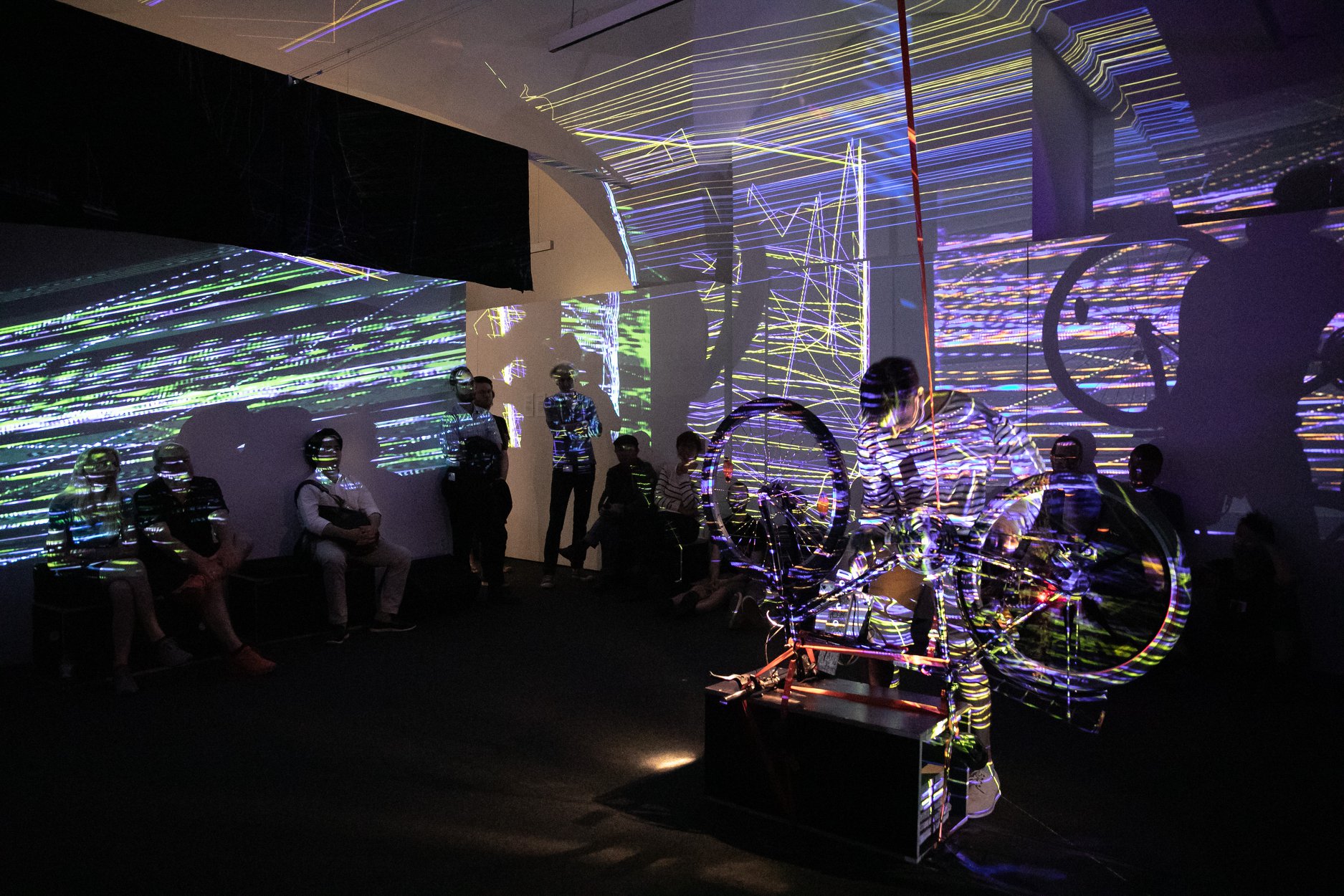 ↳ vog.photo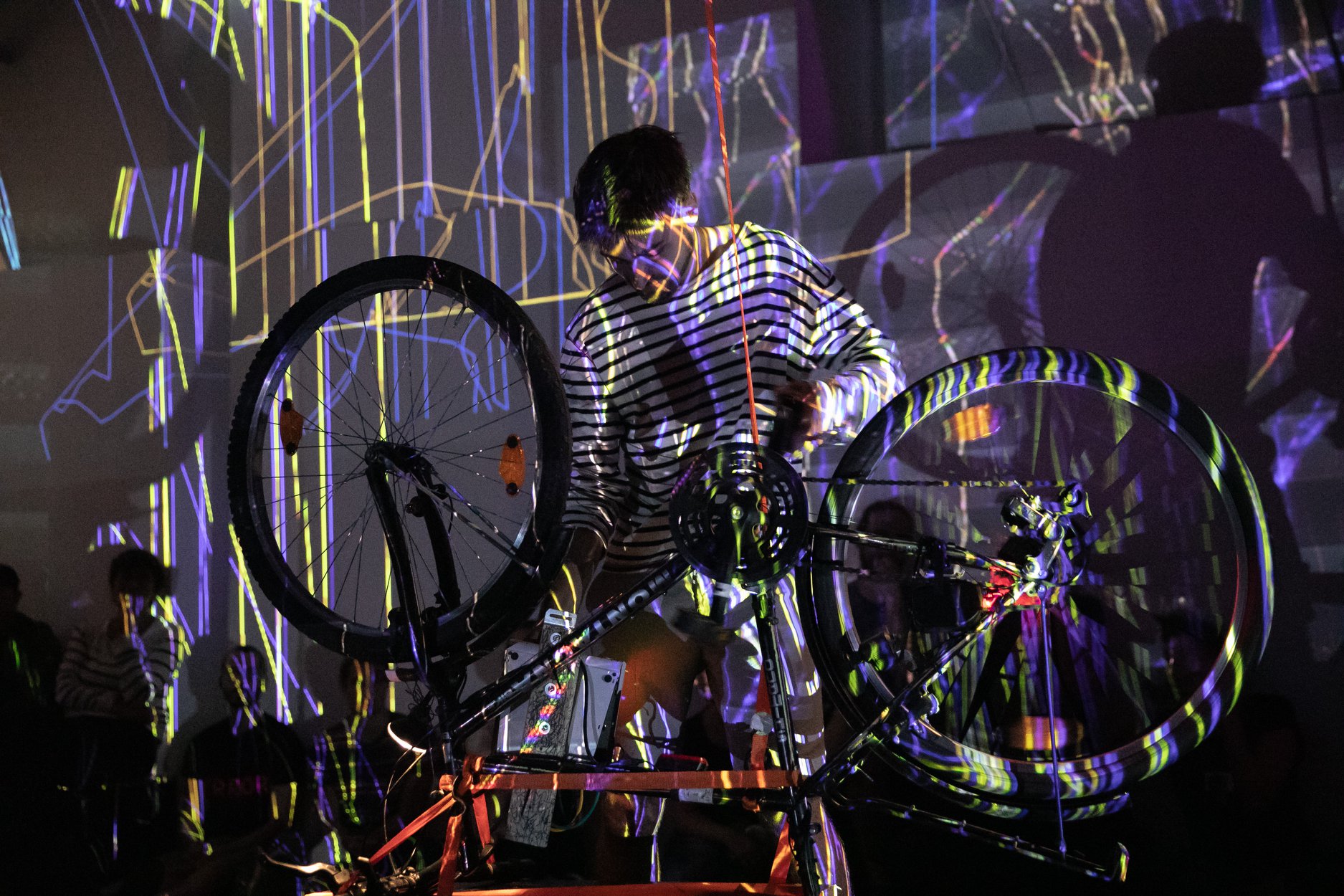 ↳ vog.photo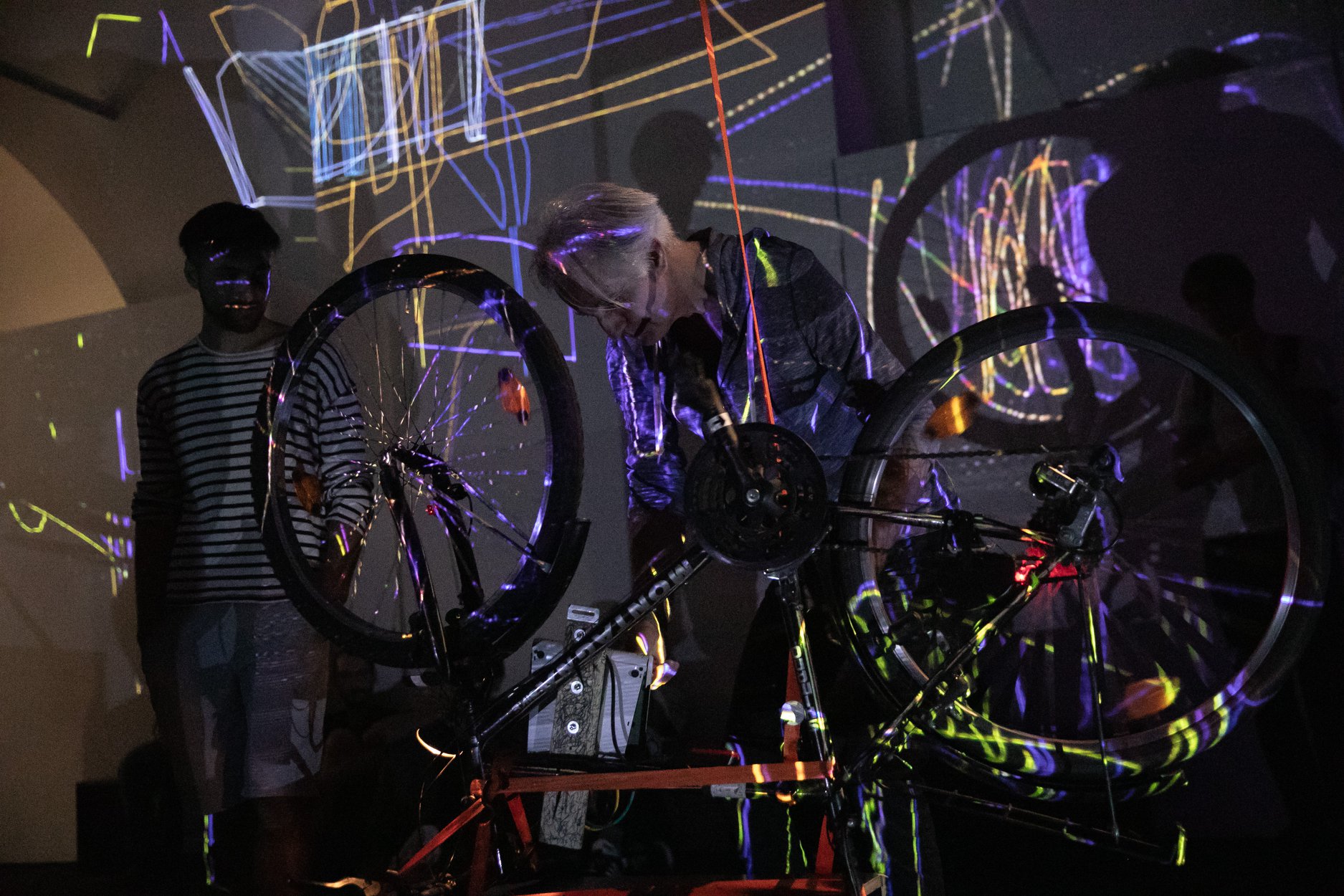 ↳ vog.photo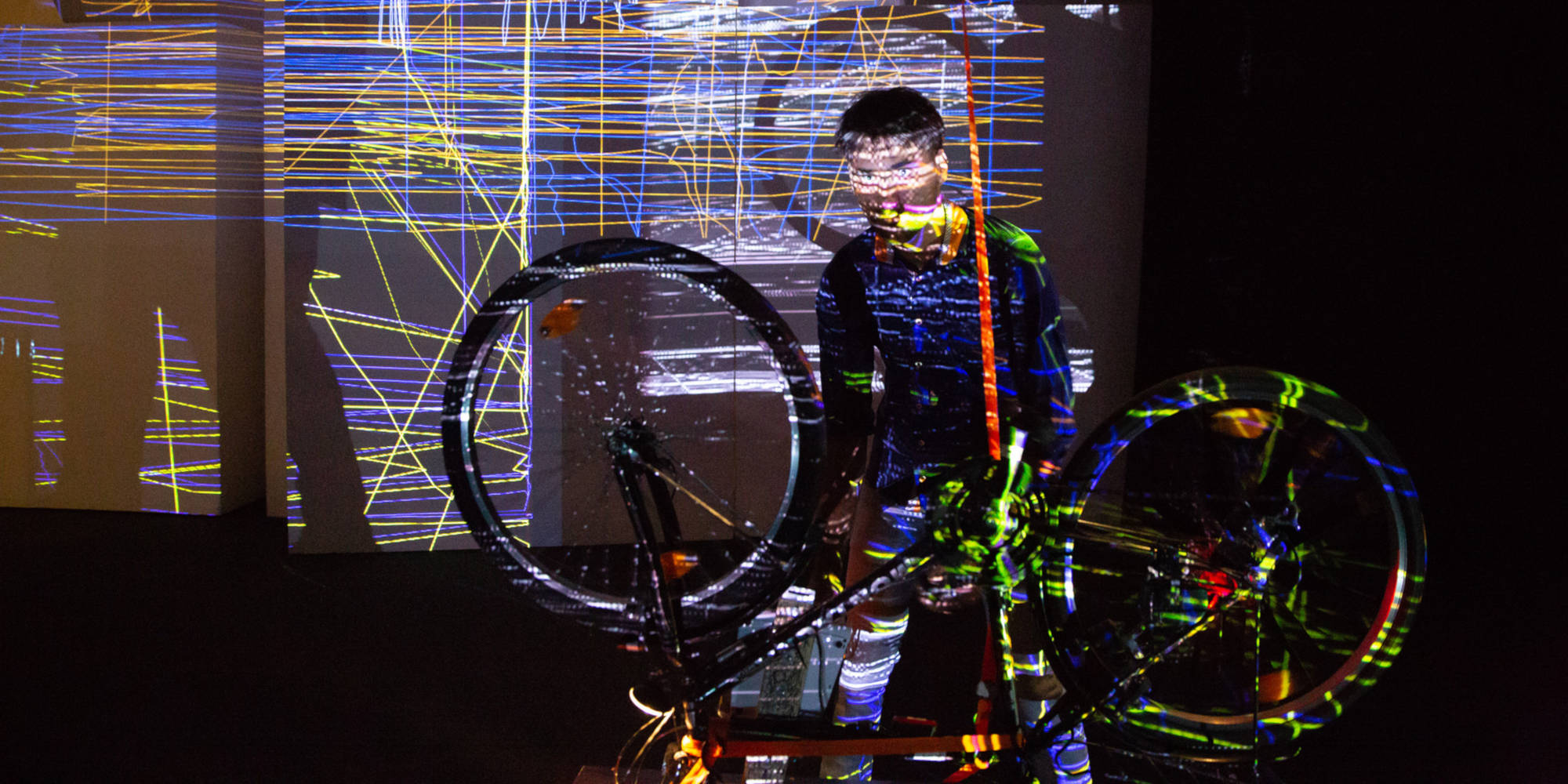 ↳ Tom Mesic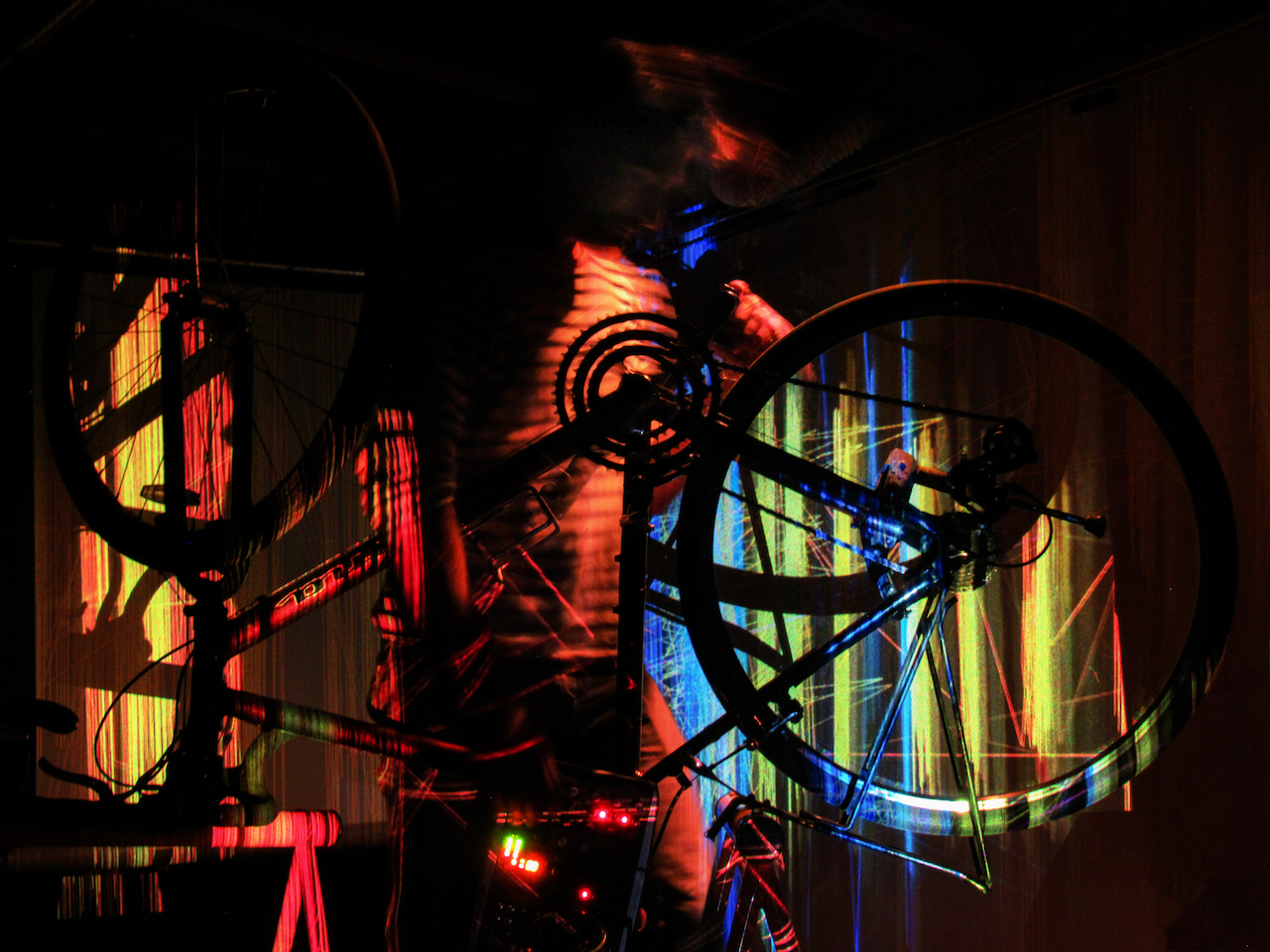 ↳ Samy Benammar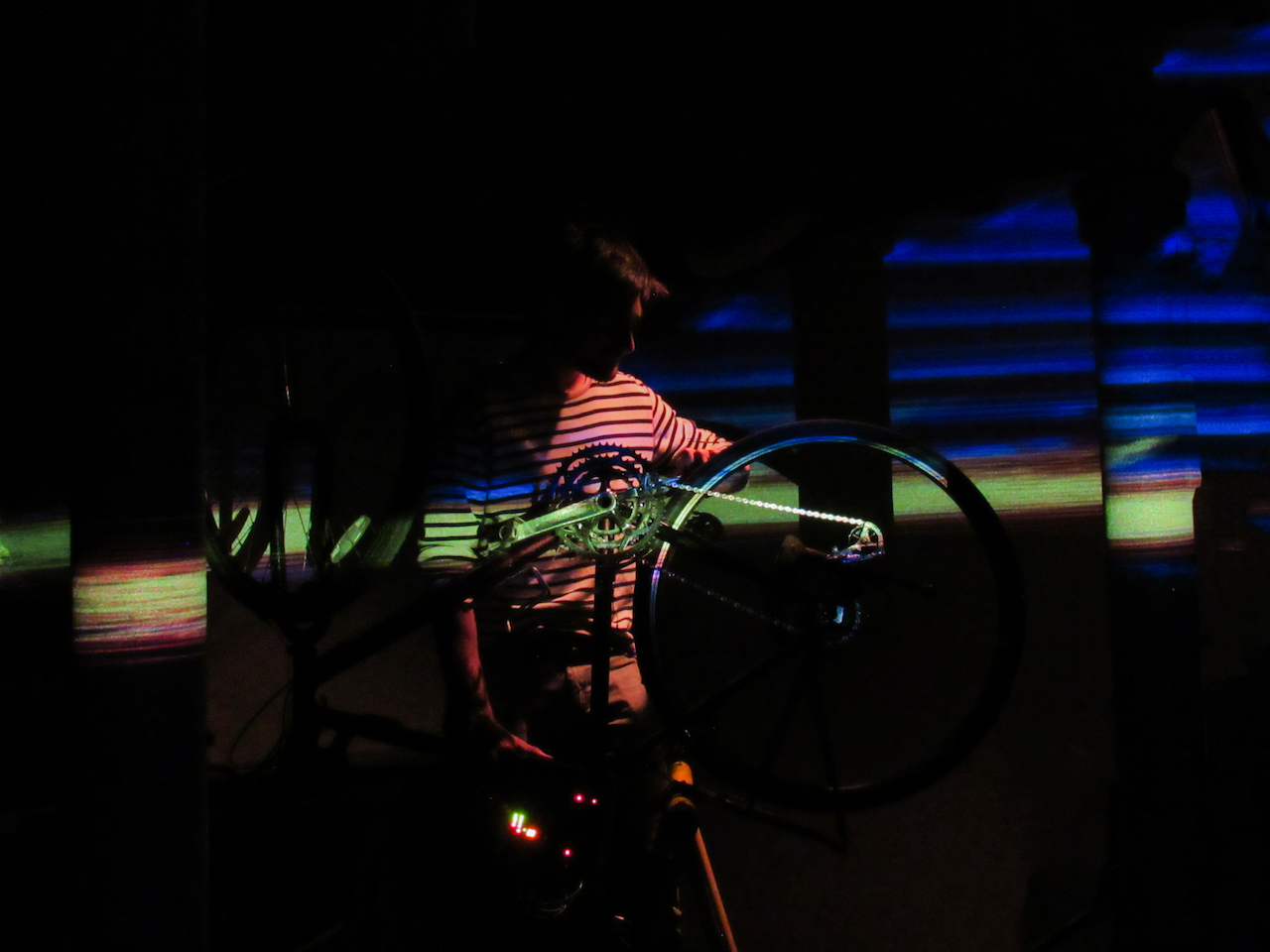 ↳ Samy Benammar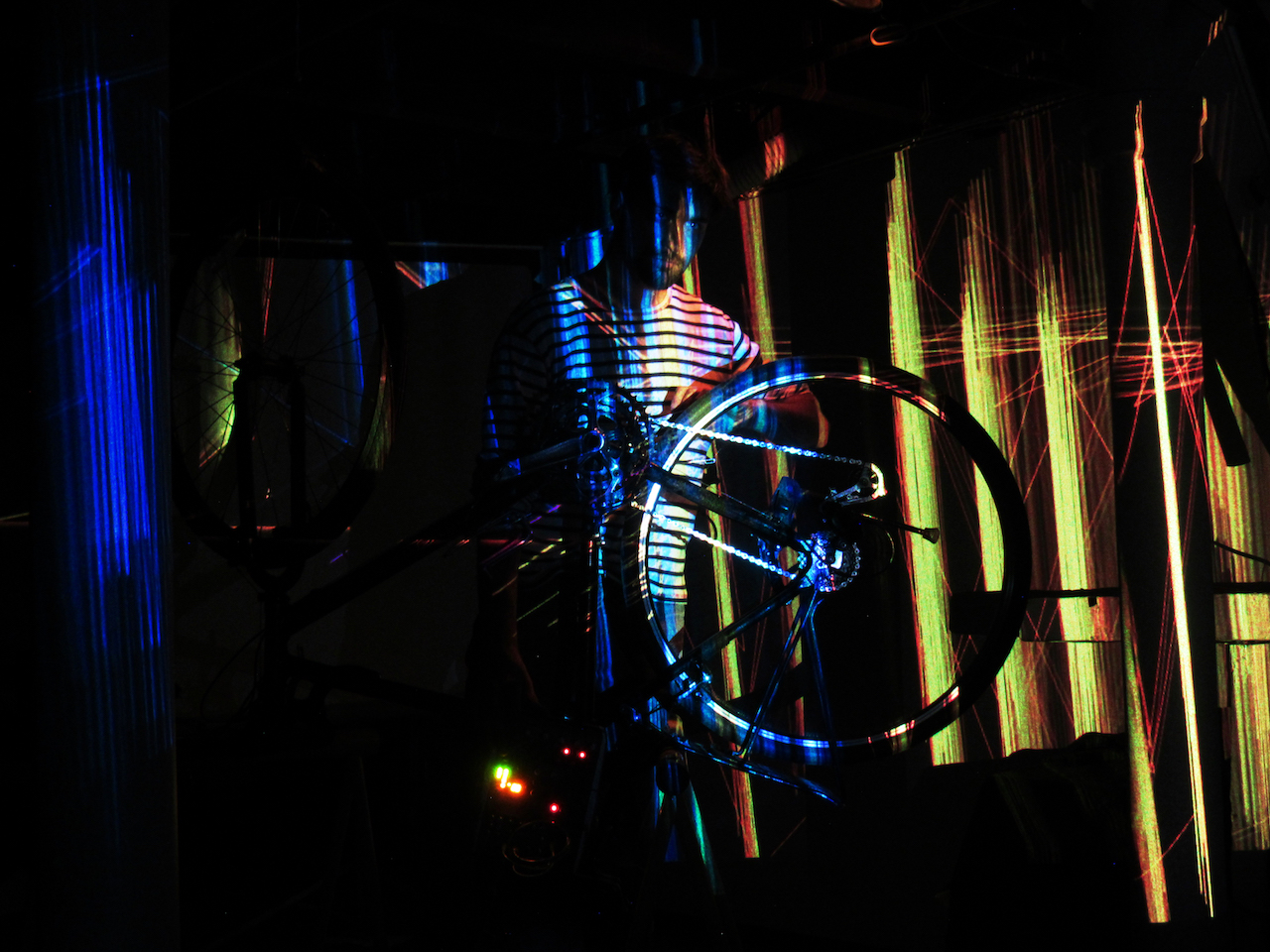 ↳ Samy Benammar
2018/03 - Studio artificiel, vendredi bouilli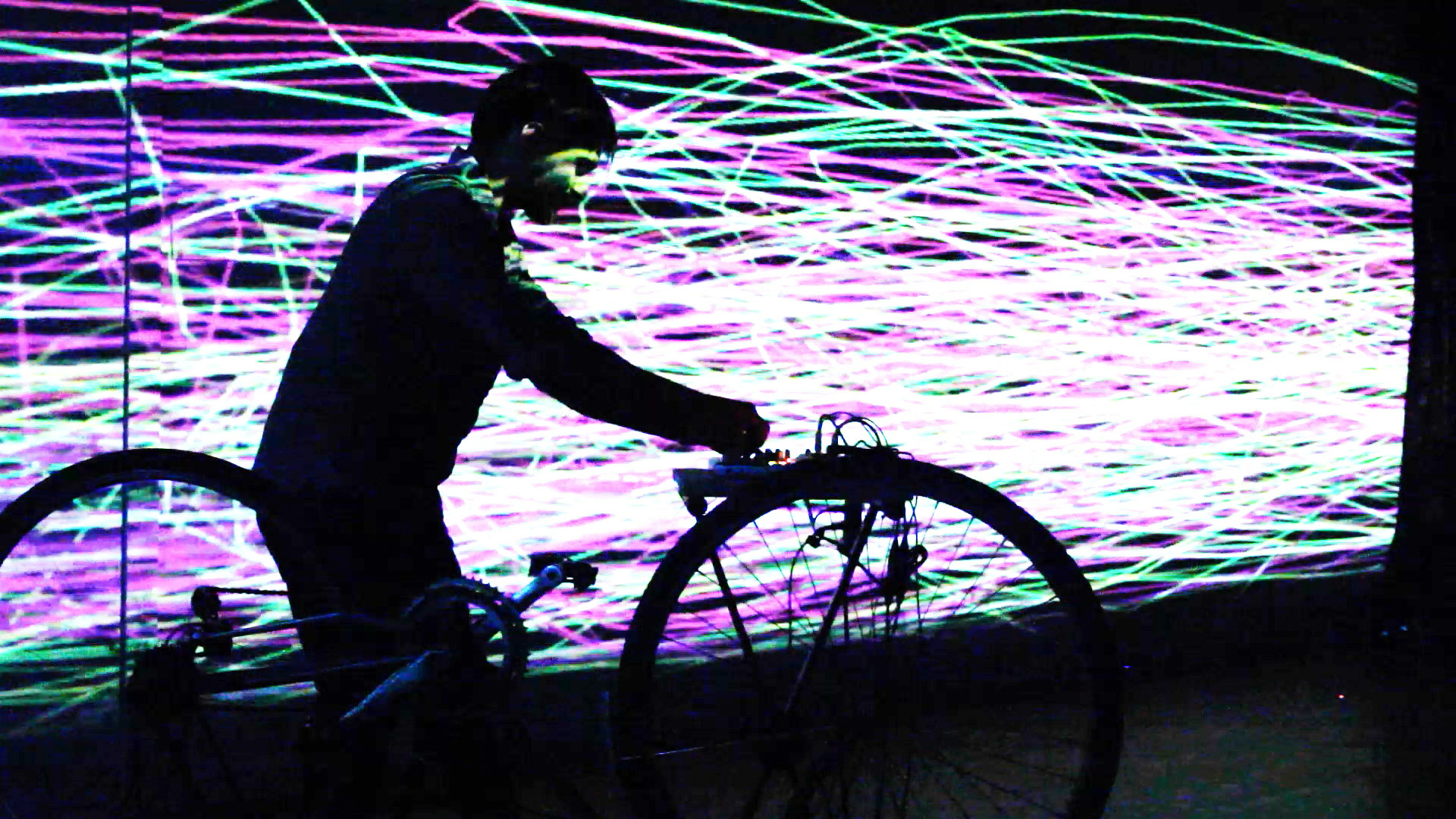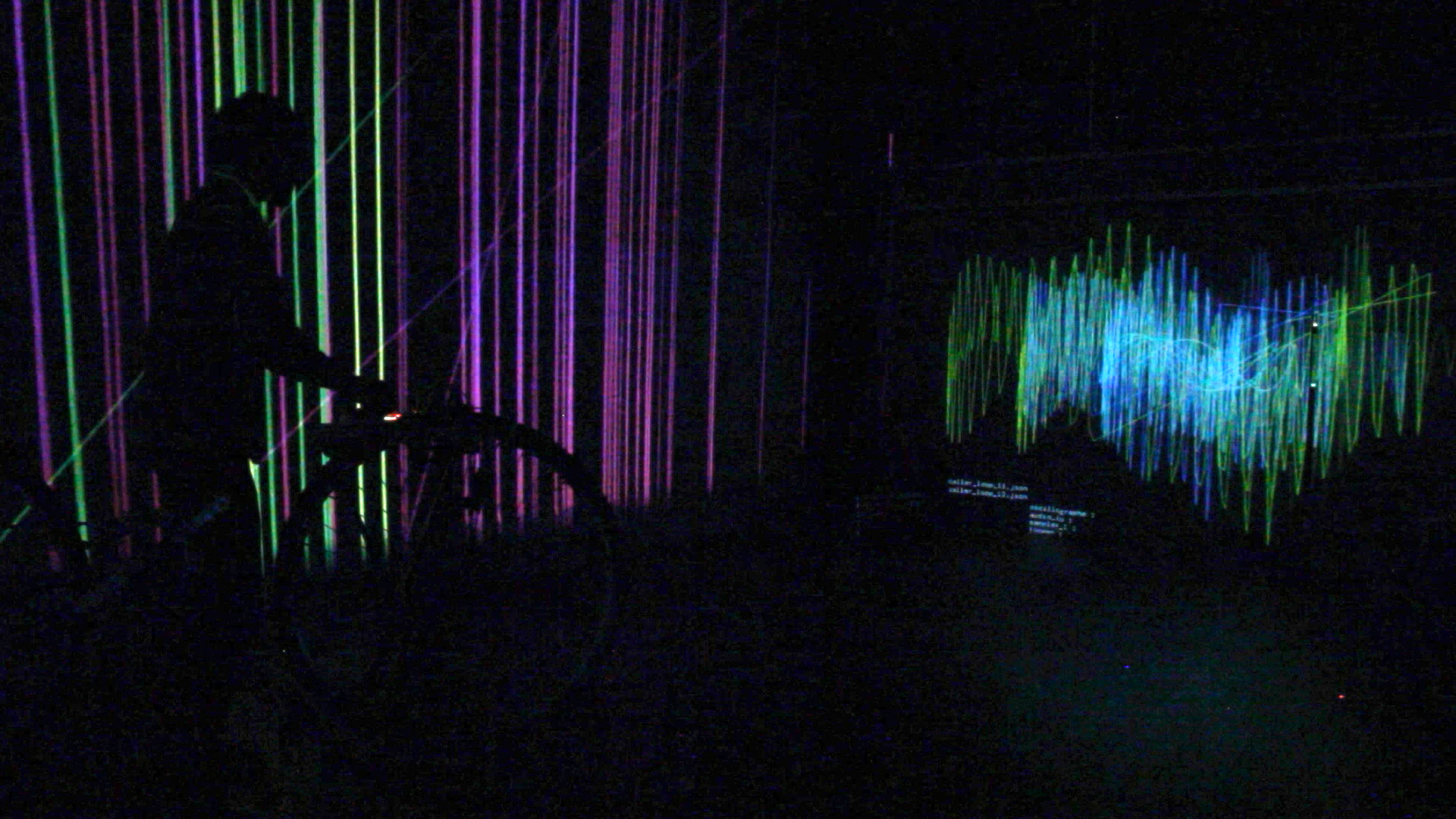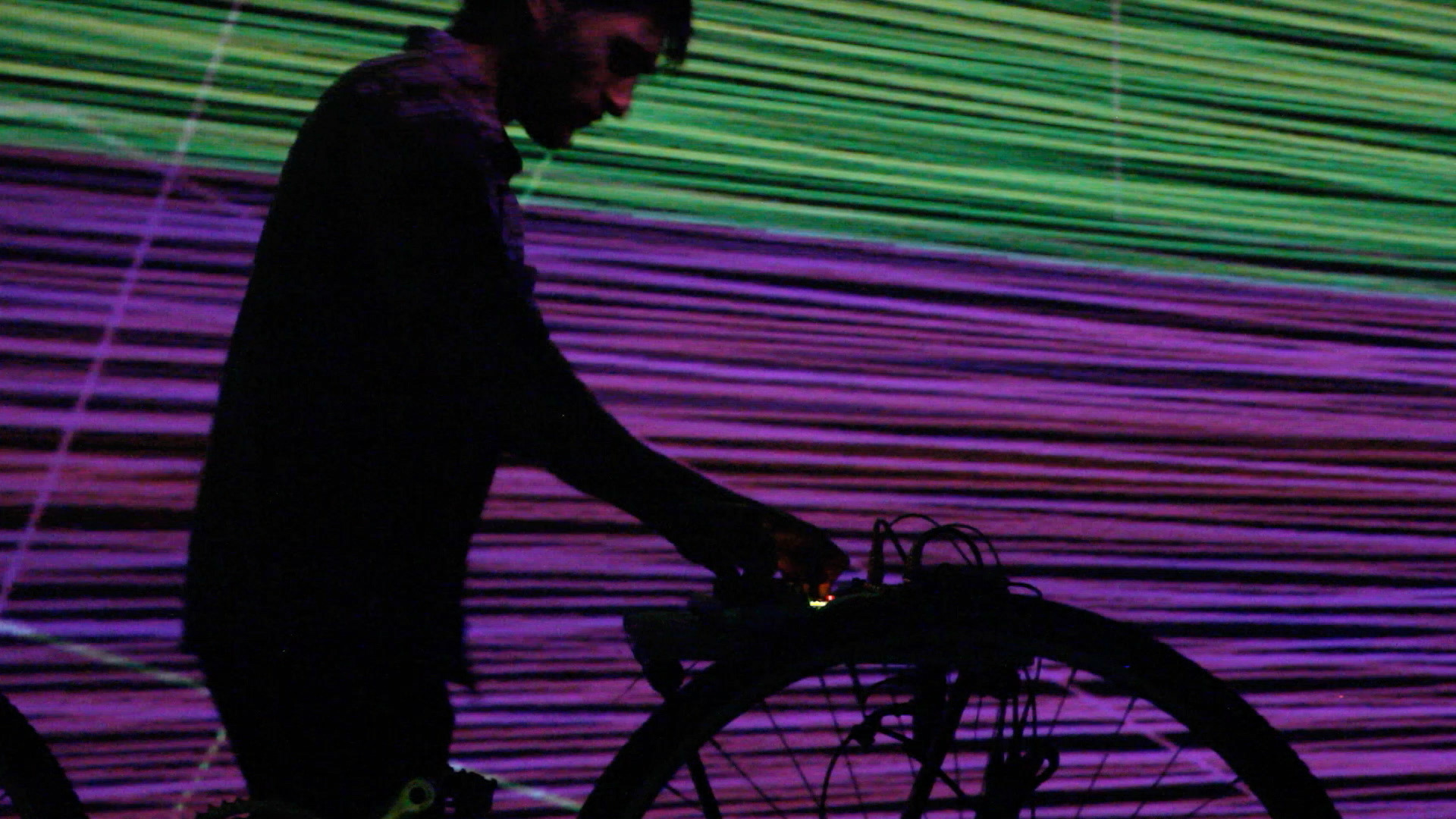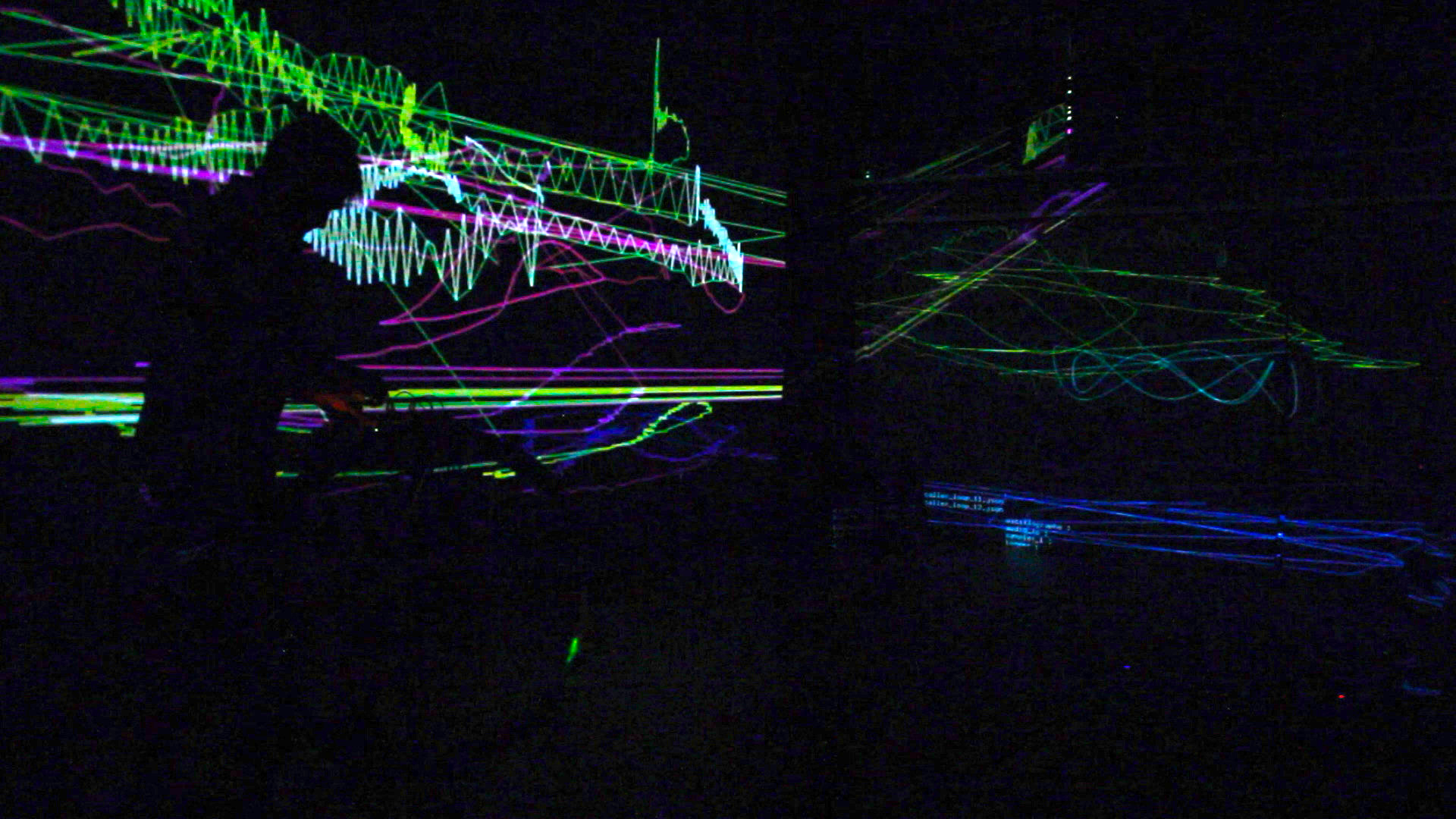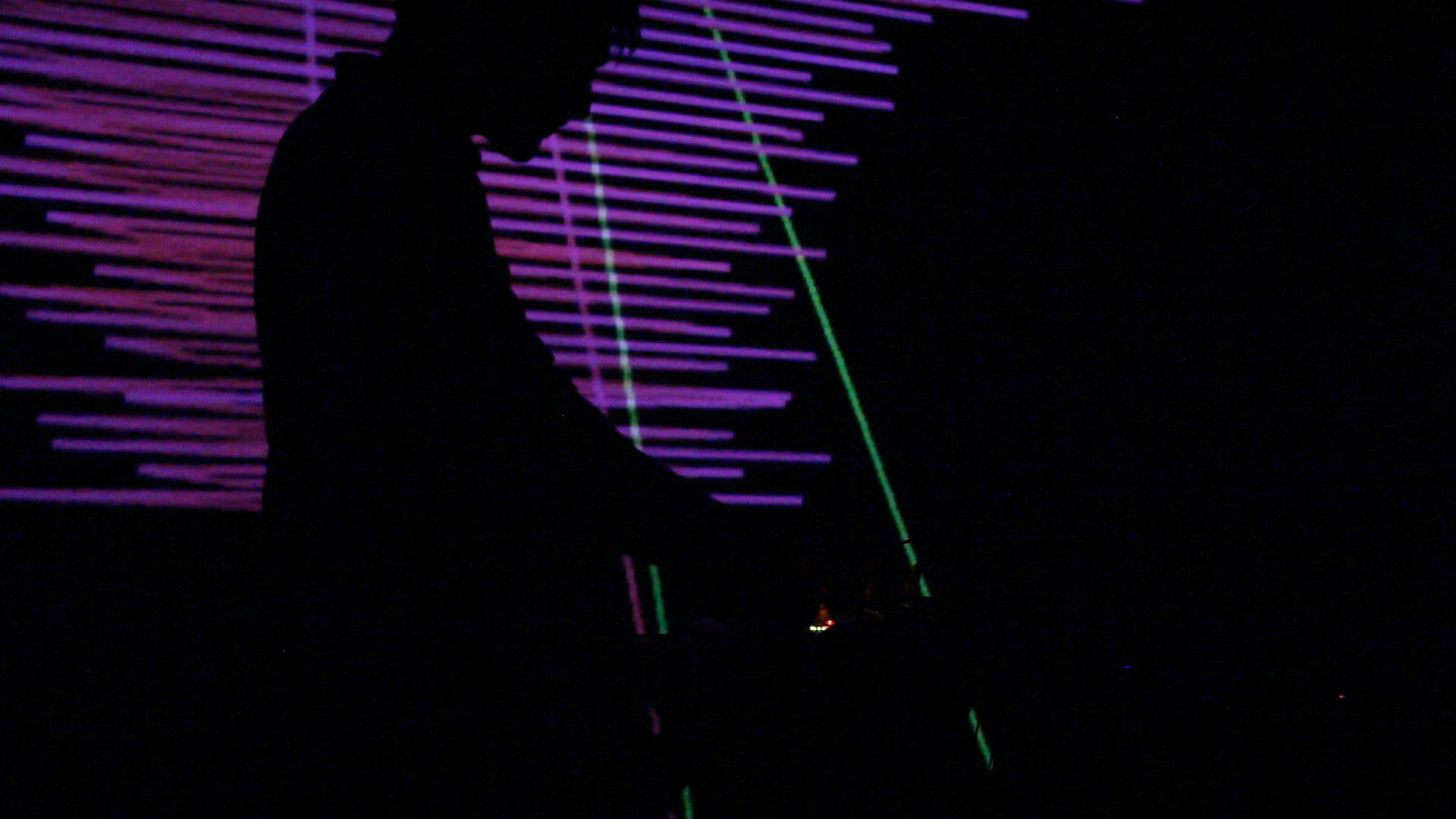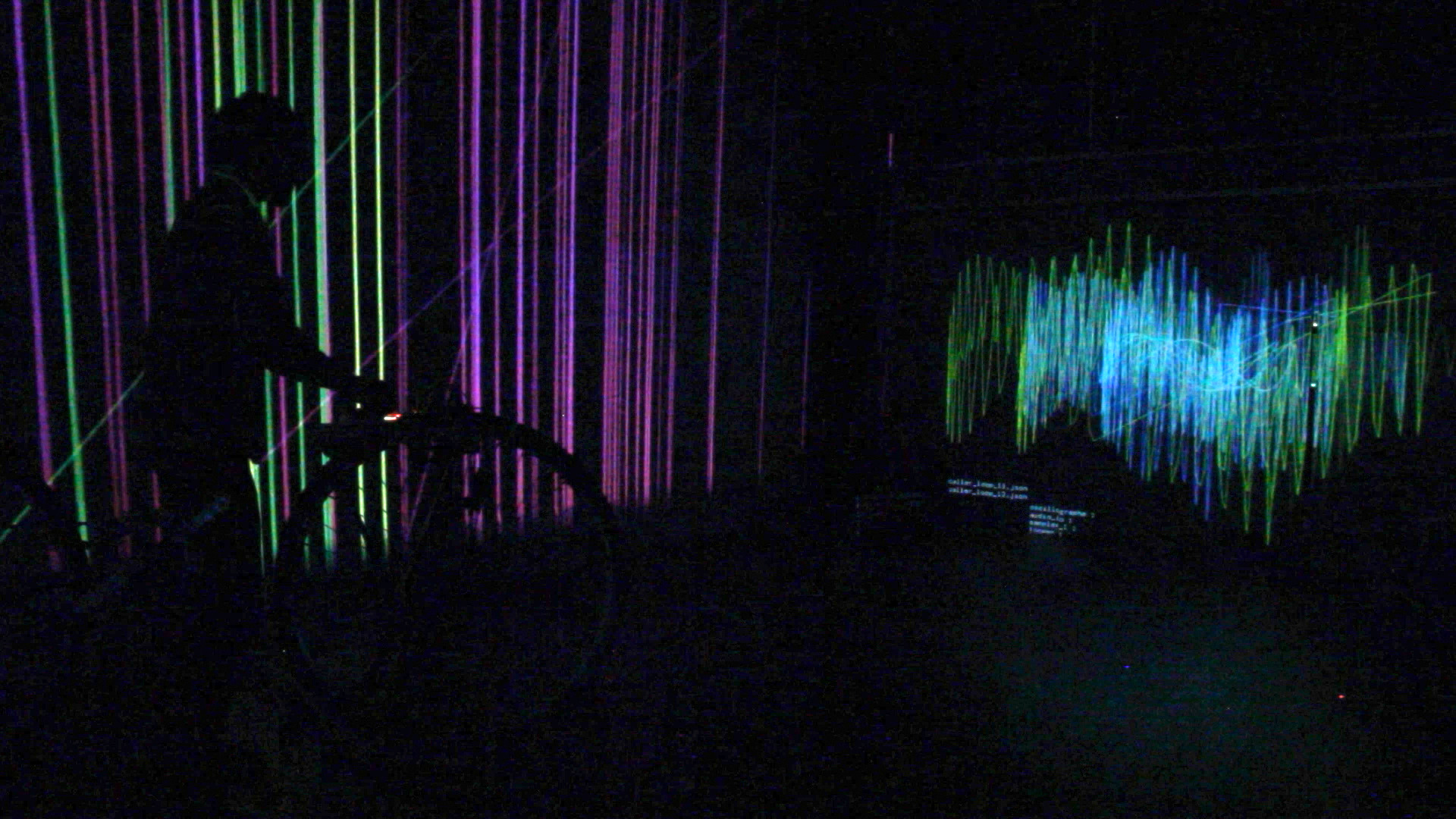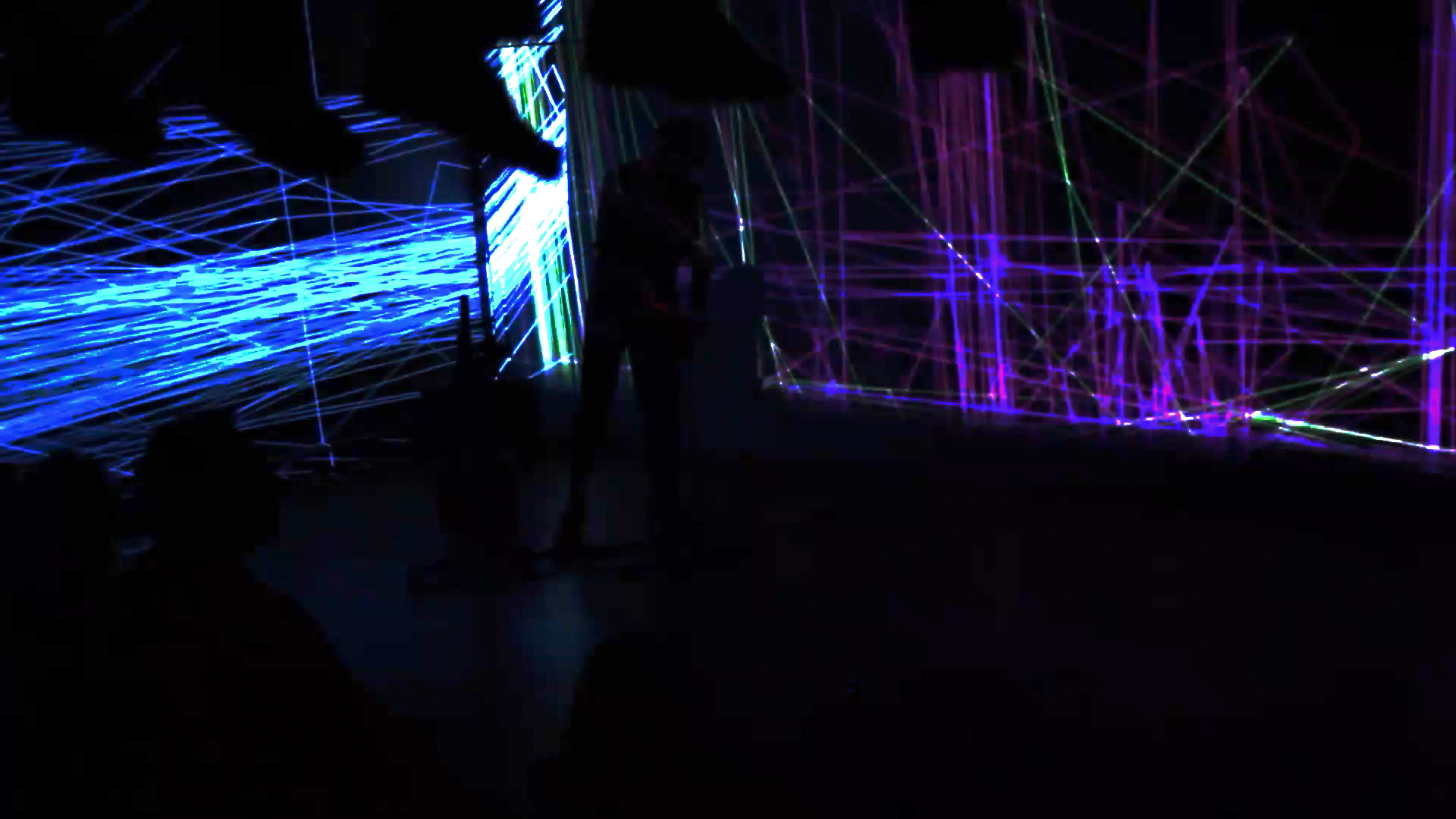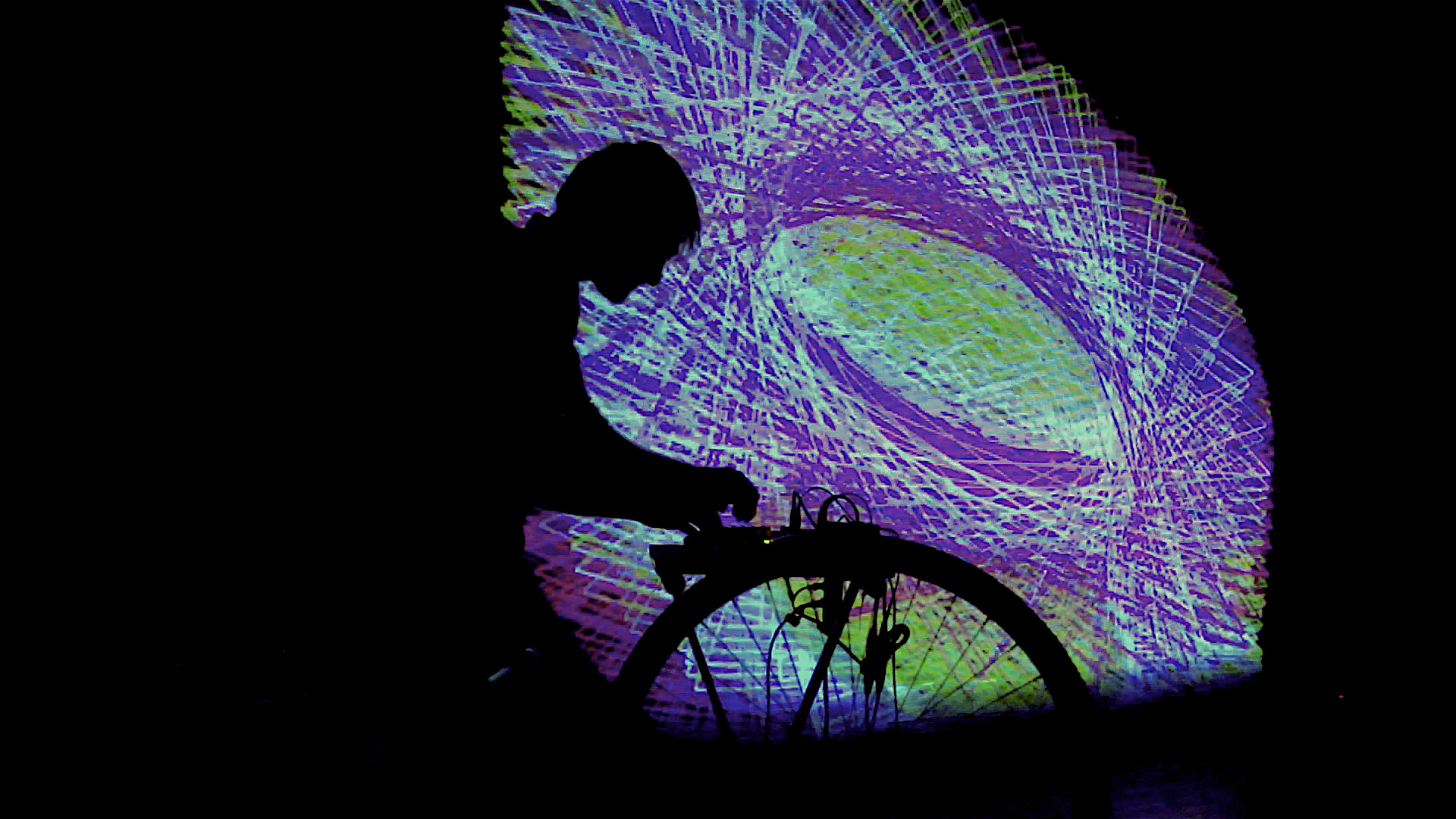 2017/10 - Agora HQ - Hexagram,